In the fashion industry, nothing is done as a norm and the rule is not necessarily constant. In an age where people are free to choose their clothes and style, it is no surprise that pajamas are worn down the street or gym clothes are worn to work.
Remember in the 1980s, aerobics were extremely popular with Western women, and bandages and tight-fitting t-shirts began to blur fuzzy pants. But at that time, the trend was not widely accepted and was considered to be miserable. Now everything is different. Sportwear (Activewear) is becoming fashionable.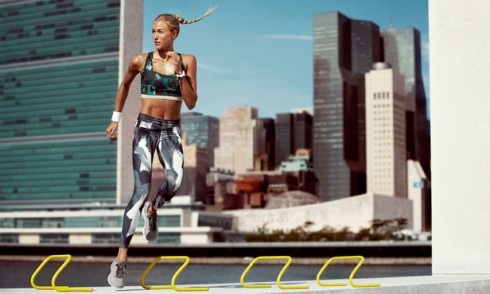 Activewear is not limited to use outside the gym, activewear is also improved in appearance and features to wear like normal clothes. Especially in North America, wearing legging under a dress to go to work, or going out to dinner with a sweater is gradually accepted – even considered luxurious.
Experts believe that the trend of activewear will grow and be popular. Tom Julian, Director of market research firm Doneger Group, asserts that the success of the advertising campaign for denim will be repeated for activewear. This is not a fashion trend, but a new way of life.
Glenn Murphy, CEO of Gap Inc, is optimistic about his Athleta brand. He said Athleta's costumes are resonating with many features suitable for today's women's needs. Athleta's growth in revenue is admirable. From a rudimentary store built in 2011, Athleta had 65 stores two years later.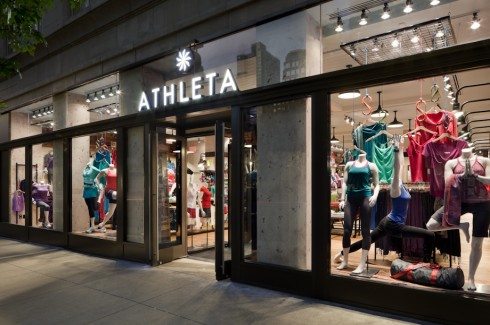 Gap Inc is expected to have 35 more stores this year. Gap Inc is not the only company to invest in this prevailing trend. H&M, Uniqlo, Victoria's Secret and Forever 21 have also started selling fashionable sportswear from the past few years.
Activewear's potential for development is attracting people who create the world's leading fashion trends. So don't be surprised to see a yoga pants cost a few hundred dollars. We call it "Advanced" – Sweaty Betty and Lululemon, the first brands to enlighten the era of level up for activewear.